The New York Vietnam Veterans Memorial was envisioned as a long lasting narrative, a unique window into the pride, longing, fear and valor of those who served. However their words, those poignant voices that make this tribute so special, are in danger of fading. Material chosen for the wall has not withstood the test of time, especially conditions on the wind-whipped plaza.
You Can Help
Funds are needed for continued maintenance and improvements to the wall and plaza. Please consider making a tax-deductible donation to help preserve the honor of the fallen.
Mail your donation to:
Friends of the Vietnam Veterans Plaza
P.O. Box 944, Peck Slip Station
New York, NY 10272-0944
Donate online: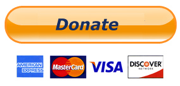 Vietnam Veterans Memorial Plaza of New York City Endowment Fund
This is an appeal to our many supporters to help with an effort to build an endowment fund that will ensure a long life for the New York City Vietnam Veterans Memorial.
The New York Vietnam Veterans Memorial was completed and dedicated in 1985. It occupies 90,000 square feet on a plaza adjacent to 55 Water Street. Since then it has been a place devoted principally to the memory of 1,741 New Yorkers (and their families and friends) who lost their lives during the war in Vietnam, and more broadly to all who served in that war. By 2000, the Memorial and the plaza on which it rests had suffered the ravages of time and weather, which led to the formation of the "Friends of the Plaza/VVP Corporation" (FVVP). The mission of FVVP was and is to repair and enhance the Memorial – to bring it to a higher level of recognition, respect, and reflection ; and to sustain it as a perpetual reminder of New Yorkers' sacrifices during that war. FVVP raised $7.1 million to repair and enhance the Plaza, and completed work in 2001. Upon completion, the Plaza had added, for the first time, a "Walk of Honor" which includes the names of all 1,741 New Yorkers lost in that war, and special plaques containing the stories of decorated and deceased veterans, inscribed on columns leading away from a period map of Vietnam, and toward the centerpiece of the Memorial: a glass wall, with inlaid inscriptions of excerpted letters home from Vietnam.
Since the rededication in November, 2001, the Plaza has engendered greater interest, and has hosted a number of Veterans' events and concerts. It has become a place of quiet repose and reflection. But it requires constant attention.
This year the FVVP turned its attention to the need to provide for the maintenance of the Memorial in perpetuity. We established an Endowment fund, specifically dedicated to that purpose. We have seeded the fund with about $100,000, but recognize that the fund must reach a minimum of $1,000,000 in principal to accommodate the most fundamental upkeep of the Memorial and Plaza for decades to come. Our hope is that many of our supporters will appreciate the value of sustaining this special Memorial as a place for future generations to learn about, appreciate, and honor those who sacrificed so much in another time and place. Please consider a donation to the Friends of Vietnam Veterans Plaza Inc. We are a 501 (c)(3) tax exempt organization and donations are tax deductable.